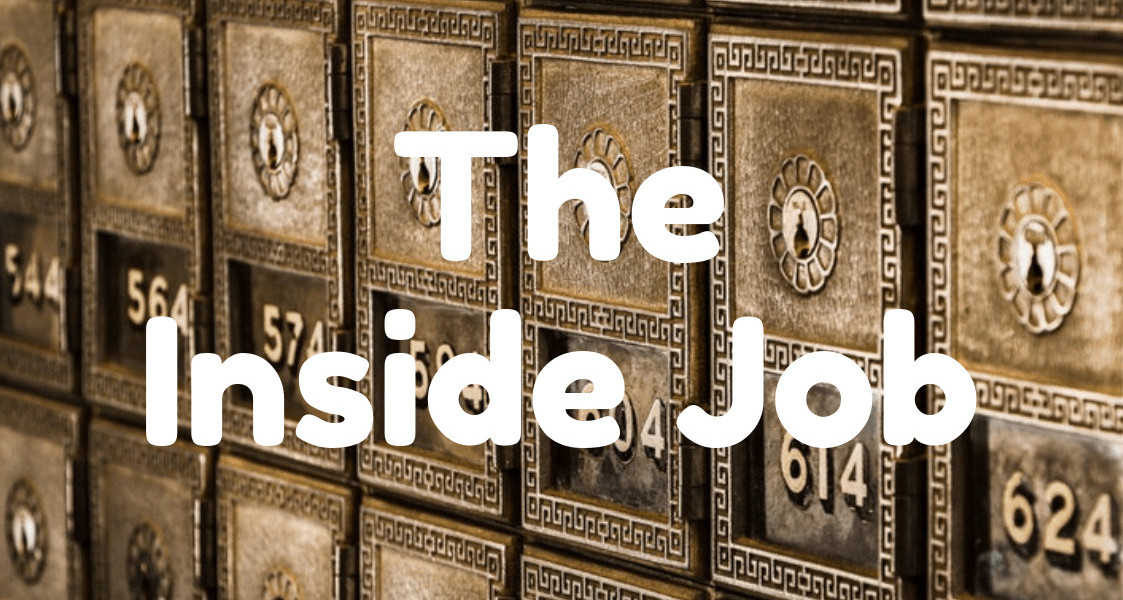 Available May and June only
You work for the bank, but you've been plotting against them. There's a diamond worth millions of pounds locked inside, and you want it. You've been put on the night guard shift, the perfect time, but you can't have anyone knowing it's been stolen, so you have to replace it with a fake and get out unnoticed.
Nearby Escape Rooms (5):
RECENT REVIEWS OF The Inside Job ESCAPE ROOM
Sharlean Rating
Me and my friends love going to these escape rooms would highly recommend staff are very friendly
---
Jessica Harris Rating
Great fun. Inventive puzzles and nice-looking props.
---
MAD Rating
The escape room was excellent and challenging all in one. Lots to think and do while the time clocked down and had to really work hard as a team so don't go with the mother in law ;-)

Staff where really friendly and clear with instructions.

Many Thanks
---
June Wilson Rating
Really enjoyed it and the variety of puzzles were really good
---