Escape Land Oxford Street
---
| | |
| --- | --- |
| | 28 reviews |
| | Operating in London |
Escape Land Oxford Street
Locked up in a room with a group of 3-6 people, you've got 60 minutes to fight through a maze of puzzles and mysteries and to open up the final exit door. Our live escape rooms in London, UK are ideal for team building, game enthusiasts, friends & families. In a room, designed to challenge your mind, creativity and logic, you need to work together with your team mates to get out in time. Using and combining the objects that can be found inside the escape room it takes the skills and thinking of the whole group to find the way out.
Activities
Player reviews
Very similar in style to the Throne room. A lot of original puzzle ideas and a beautiful set design!
We had a harder time understanding the premise and following the story compared to last time, but the props, the music and the costumes allowed for good immersion overall.
The most disappointing thing, like in the other room, is the presence of modern objects that feel completely out of place, and that could have easily been replaced by more theme-appropriate equivalents.
Nevertheless, the experience is very enjoyable, not too hard and suitable for younger players too!
Plenty of new puzzle concepts, amazing props and set design! A few details could have been more immersive but overall recommended!
The room was quite fun overall, we definitely enjoyed it and would absolutely recommend it!
A few of the puzzles were completely new concepts to us, despite having played our fair share of escape rooms, and there was a section of the game that was most definitely unexpected but really ingenious! Without giving away too much, I'll just say that it was a new approach on how to move between different areas of the game, which all of us really enjoyed.
The game is a story-driven adventure with a few plot twists which are really nice and can keep attentive players engaged with the narrative. The ending offers a resolution to the events that, despite its simplicity leaves the players with a sense of achievement.
This room has a good mix of riddles / logical puzzles, and mechanical / practical tasks. Some puzzles require at least 2 players to cooperate, which means coordination and communication are really important, making this an extremely fun team-building experience.
Setting design and props are also all very well made and help with the immersion. Some parts of the set were really stunning and here was one element in particular that left us all amazed. There is a theme and a story to the game that makes the experience really exciting, and some of the puzzles have a proper role in the story themselves (for example, minor spoiler: to get a message delivered to you what better messenger than a raven flying over your head?)
We also really liked how players are required to interact with the entire room at once, and how unlocking new areas doesn't mean you are necessarily done with the previous ones! There was a good balance of moving forward and going back to finally solve unsolved puzzles that you had almost forgotten about, allowing for that very satisfying moment of sudden realisation when you eventually remember!
A few things could be improved, however.
There was almost no briefing for us before the game except for safety regulations and a quick explanation of how to ask for hints. The story of the game was only communicated through papers and messages in the room, which we read, but that could have been easily ignored, especially if a team is worried about wasting any precious minutes of their allocated hour. Introducing the story to the players in the briefing could be a good way to get people into character before the stress of the countdown begins.
The immersion is also often broken by modern looking locks and keys, modern flashlights, and the beeping of radios when receiving hints. All these items could easily be replaced by more theme-appropriate props (older padlocks, like there already are a few, torches or lanterns instead of flashlights, a different hint communication system, etc..). Sometimes escape rooms provide costumes for players to engage themselves in the story even more, especially when the setting is historical or fantasy, like it is in this case, and everyday clothes are a bit out of character. This isn't necessarily something the room is lacking, as not everyone appreciates dressing up in costumes, but it could have been offered as another extra step to involve the players, if they wanted to.
Almost all the puzzles in this escape room are clever ways to hide codes and keys. The room is basically entirely based on unlocking padlocks, and even though the process of finding a way to do so is often really original and fun, this room could use some variation. Moreover, good part of the puzzles revealed number combinations, that then unlocked various combination locks. Since all the codes seemed to be of the same type (only numbers and same number of digits), the padlocks were labelled with very obvious words referring to which puzzles revealed their code. We felt like that was a missed opportunity to include some more subtle hints (symbols? More cryptic words?) and give the puzzles an extra level of difficulty, instead of spoon-feeding the answer to players in a very evident and non-immersive way.
A couple of puzzles didn't feel very satisfying to us. One of the smaller puzzles in particular we found very disappointing. It seemed too easy to solve, to the point where we suspected, it might have been broken or it might have been missing some pieces. However, the staff confirmed at the end of the game that the puzzle was just meant to be a very easy one, which seems really strange because honestly it didn't even feel like a puzzle at all the way we found it. Another puzzle that left me a bit perplexed was a maths problem that was actually very simple but was posed in way that made it look like the answer could have been totally arbitrary.
Finally, despite telling a story though various messages trying to explain some of the puzzles and giving them a context, there are definitely elements of pure and simple "treasure hunting", where doing one thing will lead you to something else with seemingly no consequentiality. This is very common in escape games, and almost impossible to avoid to a certain extent, but it's definitely a plus when a room is able to create a consistent story-line from the beginning to the end of the game.
Despite the few things we think could be bettered, overall the experience was very positive. The staff was nice, welcoming, and knew when to give hints and when to give us time to think.
The room is non-linear and there are several puzzles that can be solved at the same time, so it's suitable for bigger groups allowing players to split and work on separate tasks at the same time. Eventually, though, it's still fundamental to communicate each other's finds in order to proceed!
It is also not a scary room, and it is definitely suitable for kids. Some puzzles might be challenging but with a full team and the right amount of hits it's definitely a room for all ages!
Alexander N.
07 June 2019
Really good fun, clues were given at the right time, and overall a great experience.
A great hour well spent. Challenging enough yet not too hard to be frustrating and zap the fun out! Would definitely recommend.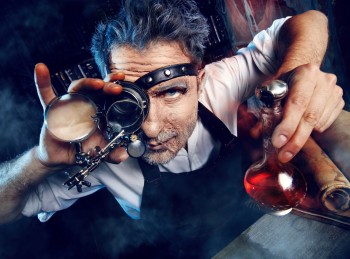 Professor Oxford's Experi...
Really fun game. Definitely recommend!
Brilliant fun! Took our 12 and 10 year old kids and they loved it! Thoroughly recommend this experience.
Mandy K.
16 February 2018
We loved every minute of the game and plan to return to complete another room at Easter
Robert T.
07 February 2018
I've never been in an escape room before, but I'd like to see more after this. Staffs were very helpful and the detail and atmosphere of the room were all top notch..
Made it out in the very last minute. Went there with my family. It was really fun. And about the staffs, they were so helpful nd friendly to us :)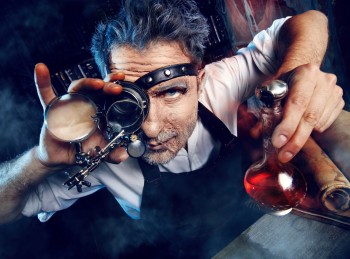 Professor Oxford's Experi...
Formidable
20 December 2017
Awesome hour of fun for the team Xmas day out. Everyone very satisfied as we solved each problem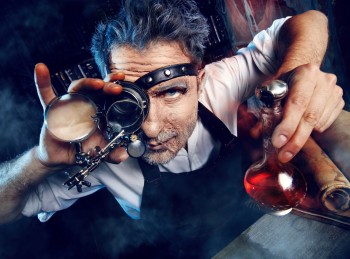 Professor Oxford's Experi...
A great fun and challenging experience that leaves you wanting more. The hosts are very welcoming. Took both my son(11) and daughter(13) with me and it was very suitable for us as a family. Took us about 58 minutes to complete the task. Loved it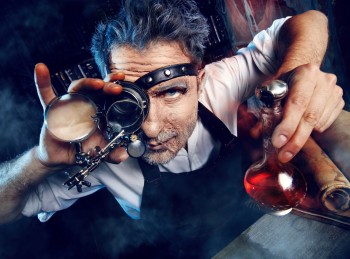 Professor Oxford's Experi...
Oscar R.
03 December 2017
Different experience, I would recommend highly to friends and family and would happily visit again.
Victoria F.
01 December 2017
I've recently been getting into escape rooms - this is my third. Had a nice time. Our host, setting and game was good. Best for a team consists of 4-5 people.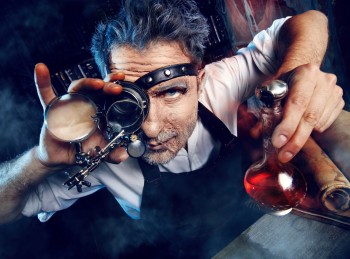 Professor Oxford's Experi...
Elizabeth
29 November 2017
One word "Excellent". Just loved it!!!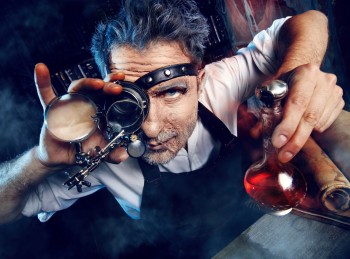 Professor Oxford's Experi...