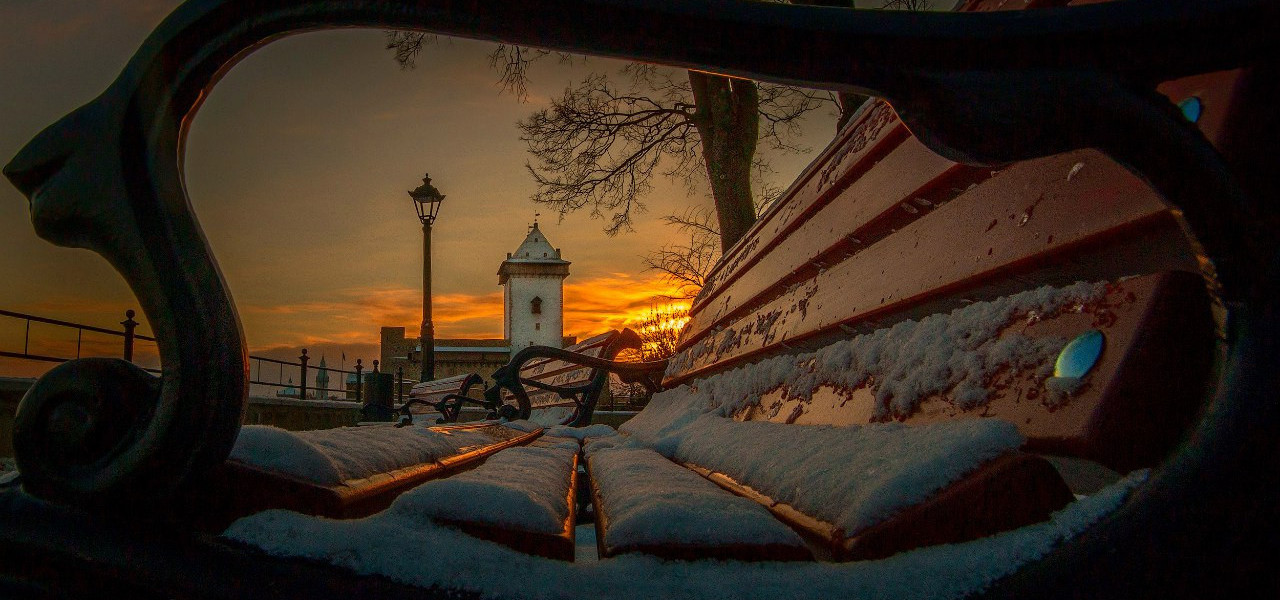 Quest-adventure "Narva Circle" is a new kind of the active rest. We can turn your usual walk into a fascinating adventure with the help of the application in your smartphone. Try yourself and your friends in an interactive game, walking in the most beautiful places of the town. Solve puzzles and learn an alternative history of Narva. The quest suites the whole family.
The game is held outdoors and takes 2 hours to complete. Bring fully charged Android/Apple smartphone.
Start location: Peetri Plats Age: from 12 could be played independently Price: 15 euro for group upto 5 people Possibility to play with a few groups as a competition
It is a funny adventure and friendly competition. Once you get a task in the application on your smartphone or tablet, you will have to figure out the coded place in the city and find out the code on the spot, which will enable you to go to the next level. Moving from task to task you will be involved in an exciting walk and see the city from another perspective. It is possible to play alone or as a team.
How much time is required for the quest's accomplishment? - It take - 2 hours. If the weather is getting worse or if you are tired, you can always take a pause and continue in a comfortable time for you. How many people should be in a team? As many as can be around one smartphone - from 2 to 4 people. If you have a big company than there can be created a few teams to make a competition! What to do if it is impossible to complete a task? - You can always use a hint. Please, call 53778439 in more difficult situations. We will always help you! Is it possible to take part in the quest without internet? - Yes, internet is only required before the start of the game. We can provide you with it. Is the quest suitable for those, who do not know the town (tourists, guests)? - Of course. Moreover, you will be able to get to know the town better with the help of our quest and find out a lot of interesting things about it. What is the age limit for the quest? - It is acceptable for self-completing by the children from 12. There are no age limits for completing the quest by the whole family.
Lähellä olevia pakohuoneita (4):
Tämä palveluntarjoaja ei ole Nowescapen virallinen kumppani. Tehdäksesi varauksen, ole hyvä ja siirry palveluntarjoajan
nettisivuille
tai
toiseen vapaana olevaan pakohuoneeseen alueellasi.
VIIMEISIMMÄT ARVOSTELUT Narva Circle PAKOHUONEESTA