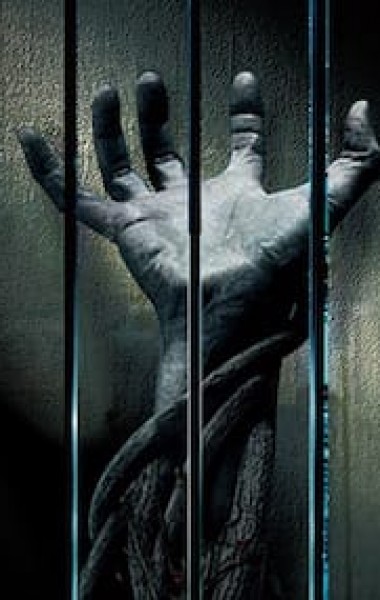 Book now
---
One of the most infamous serial killers in American history, Water White, AKA the "Night Stalker," was reported dead of natural causes last year. According to rumours, another prisoner had discovered a mysterious machine in the cell of "Night Stalker", and he then disappeared a few days later. You wake up one day, and find yourself locked in a cramped cell. You are cold and alone. Silence surrounds you. Suddenly, you realize this is the mysterious cell where the "Night Stalker" died. You heart is pounding . No matter if this is a game, you know your only goal is to escape.
--------------------------------------------
Omescape has been a global leader in Live Escape Games since 2012. Our objective is to design and create the best escape room experience in the world where players work as a team to explore, find clues, solve puzzles and mysteries to beat the clock. Our Escape Games in London is sure to boggle your mind with an experience full of thrill and adventure. With movie-like sets, professionally designed puzzles, high tech props and automation, Omescape is bringing Live Escape Game in London to a whole new level. Over 30 branches have already been opened across Asia, America and Australia and now Omescape comes to the UK with its best escape rooms. Omescape Escape Room London can be a real time fun with people from all age groups and any social cycle.
WHAT IS A LIVE ESCAPE GAME?
Originating from video games, in a Live Escape Game you are locked in a room or a series of rooms where , with your team members, you need to explore and find clues/items to solve puzzles in order to escape within the time limit of one hour. With movie like sets , professionally designed puzzles and high tech props, Omescape is bringing the Live Escape Game to a whole new level. Give it a try – you won't be disappointed!
WILL I ENJOY IT?
We think so! The games are an exciting race against the clock to escape in time. If you like the satisfaction of solving puzzles and working together in a team to complete a task, you'll like our Live Escape Games. A lot of our customers also find it brings them closer together and they remember it for a long time after.
CAN WE ASK FOR HELP IF WE GET STUCK?
Yes of course. Your game master will monitor your progress and will provide hints when you need. However please be aware that in order to be counted as a winner you can only ask a limited amount of hints (varies by game).
I AM CLAUSTROPHOBIC, CAN I PLAY?
All our games have good size rooms with a reasonable ceiling height. Players are also free to exit the rooms at any time during the game. If requested, we can also keep the entrance door to the room open. Speak to any member of our team if you have any concerns.
CAN I BRING FOOD AND DRINK IN THE GAME?
Food and drink are NOT allowed in the game and alcohol is strictly forbidden. If we are seeing alcoholic behaviour we will reserve the right to turn the team member away and no refund will be given.