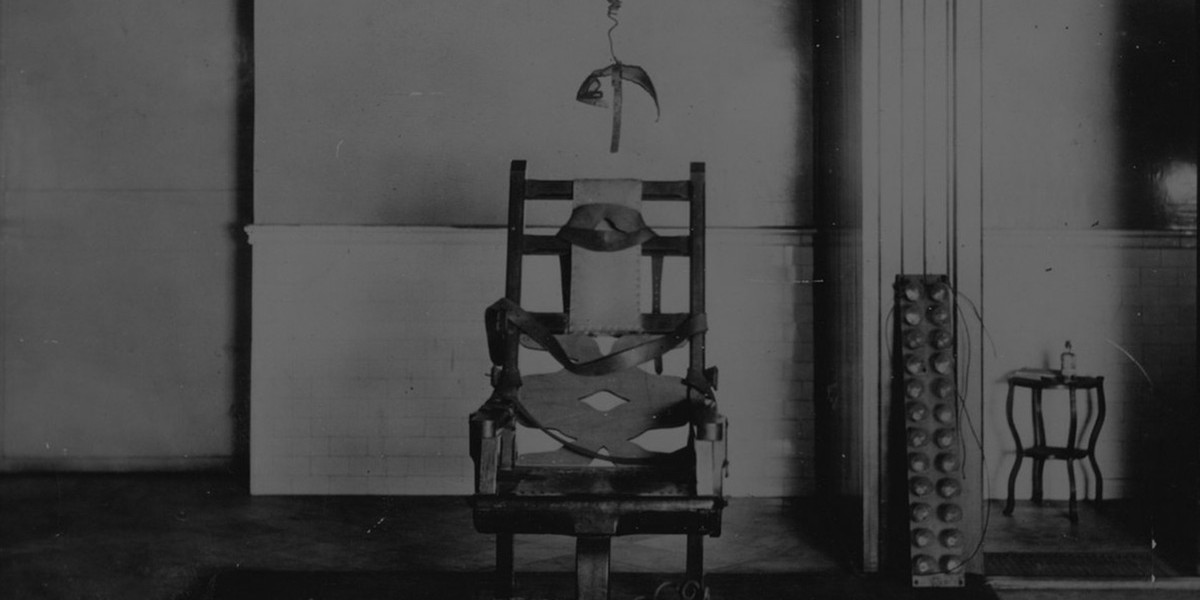 The question isn´t if you´re guilty or not. You have already been sentenced to death. And while the actual criminal is enjoying freedom, you will go one-by- one to an electric chair. While being prisoned by the evilest ones, you have to give the electric shock to your own people. Will you surrender and die or will you find an exit? The choice is yours!
Nearby Escape Rooms (27):
RECENT REVIEWS OF Execution Chamber ESCAPE ROOM
Reijo Rating
Väga tore ja lõbus elamus. Läheks ka teistesse tubadesse.
---
ardo Rating
suurepärane elamus! soovitan kindlasti.
---
Diana Rating
Huvitav tuba
---
Ann Rating
Host was super friendly and artistic, so start of the game was quite exciting.

But unfortunately this escape room is decorated very poorly (we love hi-tech devices and puzzles, interesting decorations, unexpected scenario twists).

Puzzles were ok.

If you are experienced escaper, this game won't impress you :(
---
Inga Stamberg Rating
Väga äge oli, tuleme millalgi uuesti!
---
Anna Rating
Äge tuba. Soovitan teistele ka.
---
Marko Juus Rating
Põnev, adrenaliini tekitav meelelahutus.
---
Kristin Läll Rating
Fun, entertaining and full of mindful puzzles.
---
Anastasia Rating
Очень понравилось!
---
Roland Jung Rating
Nupukust vajav, põnev
---
Reelika Ilves Rating
Väga lahe tuba, üka parimaid, kus seni käidud. Neiu, kes sissejuhatas oli ka tasemel.
---
Gerli Rating
Pole ammu ühestki põgenemistoast nii hea tundega lahkunud. Ülilahedaid, mitte liiga absurdselt keerulisi mõistatusi täis tuba.
---
Sander Rating
Vägev elamus
---
Ursula Valiste Rating
Väga lahe kogemus! Hea viis team-buildinguks või lihtsalt sõpradega midagi teistmoodi ja huvitavat teha! Kindlasti soovitan kõigile! Igat senti väärt!
---
Mauno-Martin Blond Rating
Väga põnev, kindlasti soovitan. Suurepärane elamus!
---