Book now
Escape room
Pripyat
Pay on arrival, or pay online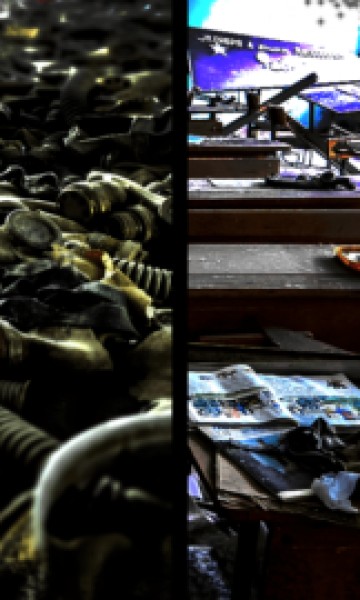 26.04.1986. Everything is fine in the city of Pripyat. Life follows its everyday routine. But then it happened - the 4th reactor in the Chernobyl exploded. Life as it was known before was suddenly history. Experience the real soviet themed life in an apartment that's located in Pripyat - the journey will take you from before the accident to nowadays. But do not forget since this is a nuclear disaster the whole goal is to escape the contaminated city. You only have 75 minutes to escape!
Nearby Escape Rooms (9):
RECENT REVIEWS OF Pripyat ESCAPE ROOM
Kätlin Lossmann Rating
Kuigi tuba on üsna raske, on elamus selle võrra suurem. Väga hea klienditeenindus, huvitavad ja üllatusi täis ülesanded ja lahendused. Soovitan kõigile, kes otsivad tuba, millest välja saamiseks on vaja natuke rohkem mõtlemist ja taipu.
---
Külli Lohk Rating
Super tuba, väga geniaalselt läbimõeldud lahendused. Teenindus suurepärane! Jäime väga rahule ja kindlasti tuleme veel...
---
Lilia Rating
Väga põnev ja huvitav tuba. Ülesanded panevad tõesti mõtlema, dekoratsioonid on väga realistlikud. Suur aitäh ka tiimile sõbralik teeninduse eest))
---
Annika Päri Rating
Meile väga meeldis :)
---
Gertu Hajetski Rating
On ka paremaid tube.. personal sõbralik ja abivalmis, aga mäng ise veidi segane.
---
Jānis Valters Rating
Pretty nice quest with interesting atmosphere. Few ideas like lockers only.
---