Search and book activities in United Arab Emirates on Nowescape
Recent reviews of activities in United Arab Emirates
Simple with bad attitude from the reception guys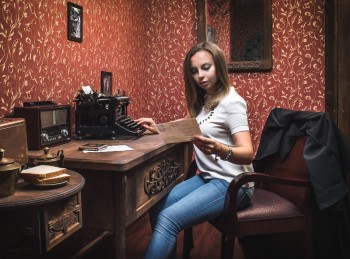 Escape room
Sherlock Vs The Ripper
-Leach; [email protected] It was very fun and felt like good value compared to other escape rooms. I would happily go back to try their other rooms. Recommended.
Completely recommend! I went to JM's Office as part of a team away day after it was suggested by some college friends and I absolutely loved it. We have done a few escape rooms around London before but this one was definitely a bit different and it up there as one of my favourites.
Richard S.
28 February 2018
This was our first go at an escape room and it proved to be a real challenge and great fun. Definitely recommend it. Perfect level of difficulty in my opinion - we only managed it with a couple of minutes to spare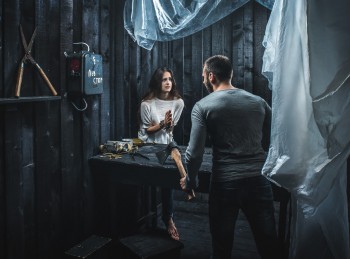 The setting was very good, authentically decorated and the atmosphere was excellent too.
A great experience. Would go again to try the other rooms :D
Alice P.
27 February 2018
We had so much fun. The level of difficulty was just perfect - not easy but also not ridiculously hard. Great activity to do with a small group of people. I am definitely going to do it again!!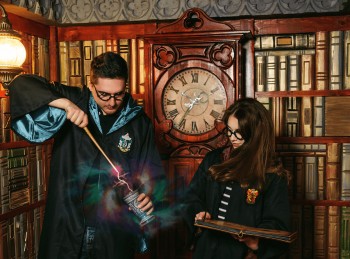 Escape room
Wizard School
The game was great fun and kinda challenging too. Really good idea for a team event.
Jackie B.
26 February 2018
Really enjoyed the experience. It was set at just the right level for our group. Would definitely recommend.
A well designed escape room. We had the best time stealing the crown...
Took hubby there for his birthday and he liked it.. Even though it was only our first escape room experience but we really enjoyed ourselves.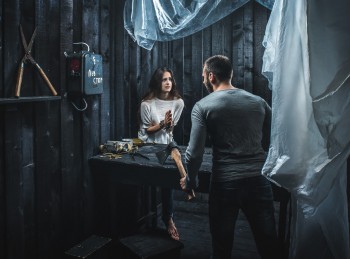 Marie S.
23 February 2018
Very atmospheric room and so very challenging. - Not easy but not impossible. Went with three friends, had fun and time passed very quickly. We escaped only with a few seconds to spare.
Tilly N.
23 February 2018
We went as a group of 4 and it was a really great experience. Had fun stealing the diamond and we managed to escape in time. The staff were great and really helped to get us into the spirit of the mission. Highly recommend.
Callum L.
23 February 2018
Really impressed - very well run room and lots of fun for all ages. Staffs were really helpful and cheery.
Fitzgerald
23 February 2018
Me and my girlfriend had the chance to do this and it definitely improved our communication with each other. We both found this room very immersive nd enjoyable. Can't wait to try the other rooms.
All activities in United Arab Emirates
Map of activities in United Arab Emirates
By regions
countries.cities