Komnata Quest
---
| | |
| --- | --- |
| | 45 reviews |
| | Operating in London |
Komnata Quest
The most expensive escape rooms in the world. More than £100.000 of the total budget spent per each game! Everything inside of the room will immerse you in the world of the game. In each room the decor, special effects, and sounds are specifically tailored to the room's theme. You don't just solve puzzles, you uncover a story in which you are the main character. Challenge yourself and build up trust and communication with your team!
Activities
Player reviews
This was our first escape room and I was really impressed with the quality of room and theme. Like others have commented, it was a little underwhelming / difficult to know when you had actually solved a puzzle and when we actually completed the room we didn't even know! At £45 a head it was expensive.
Hannah S.
07 December 2018
We enjoyed the doctor Frankenstein room. It was tricky but not too hard. We managed to escape with 5 minutes spare. The only thing we were disappointed with was our group photo at the end. The lady who worked there said she had taken 2 on her phone and would send us the photograph through. When we got it it was blurred and of our legs, you couldn't see our faces.... such a shame that we have no momento of the day.
Good room, great immersion with an unexpected start!
The room was a little underwhelming, themeing was quite good but some of the puzzles were not clear on the solution which took away the satisfaction of solving them. Overall not worth the money.
Margaret
06 November 2018
Great fun for adults and teenagers alike.
We had a lot of fun and it was atmospheric
Adrien D.
31 October 2018
Lots of fun for a first experience. Can't compare with other experiences since it was a first. It was difficult for a first experience, but great fun (especially around Halloween;)).
I am a very loyal fan of Komnata Quest. I have a mission to participate in every Room that they have. Each one is so original than the last. I love that it's so high tech and they have multiple rooms. I also like that it's a private game. There is no requirement to buy ALL to seats and they will never put you with strangers. I have another one next month and I can't wait. Staff are super nice and really helpful!
perfect setting and props. like it
Great looking set. Fairly interesting puzzles. Slightly confusing as to when a puzzle was completed and it was time to move on. First puzzle was the hardest due to lighting.
Best escape room i've ever try!
It was an incredible adventure! I've been on the other side of the city. If you want to remember your travel for a long time or to become a part of London – you have to visit Heart of Covent Garden.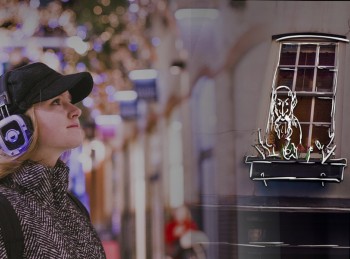 The Heart Of Covent Garde...
It was a real adventure for me and my friends! If you think you know almost everything about these streets, this performance will show you London from new and very interesting side. I recommend to visit Heart of Covent Garden to citizens and tourists as well.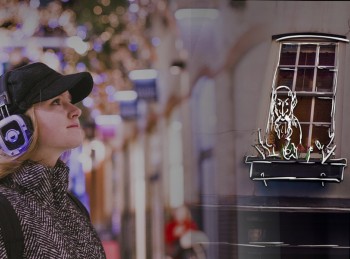 The Heart Of Covent Garde...