Robbery activities in United Kingdom
Recent reviews of activities in United Kingdom
I went with my colleagues for a Christmas treat and a treat it was. Antonio was warm and welcoming and knew exactly how to make the best of the experience for us. The setting (backstage at an old theatre) is brilliant and although the room may seem small at first there is plenty to explore. A couple of jumps along the way and just a great laugh. I would thoroughly recommend it and cant wait for him to create a new one.
Good Game. ............. .. .................
The Impossible Murder Mystery by Komnata was a really fun experience. It was actually not incredibly difficult but the fear factor added to the challenge. Our host Bobby was great too!
My main hang up was that now escape needs to liaise better with Komnata because I was given the wrong address details and luckily called up to confirm or would have gone to the wrong location which would have been a bit of a disaster! I was also told on the phone that they didn't have record of my booking
We had a fantastic experience at Junkyard. Antonio was a great host and his puzzles are very creative and unique!
Had a great time completing the Junkyard escape room! The host was very friendly which made it even more enjoyable!
I visited with my friends, the staff member was sooo friendly. I was actually really scared!! But it's a lot of fun, the rooms and effects are excellent and it's a good challenge! Definitely recommend
I'm so sorry as I know that this place is still very much trying to grow and expand however it was somewhat disappointing... we didn't have much explained to us going in and on initial introduction it was a very small area even for only 2 people... the locks had been accidentally put on the wrong cases so we couldn't beat it anyway but regardless uv ink was unclear, scrubbed off of some places, etc. Again I'm sorry Tito give this review as I really liked the ladies that ran it and I believe there is a real call for it in the area, it can really give a great alternative option for team building fun experiences for any combination of people and I hope that people keep booking and going so that it can continue to evolve and build upon some really good starting blocks.
Andrew T.
20 October 2019
We really enjoyed it. It wasn't too difficult, but it uses technology in a lot of interesting ways.
First time in an escape room was a bit difficult but the game master gave us extra time and we completed it. Was great fun !
Matthew G.
14 October 2019
Was very innovative never been to an escape room like it before would very much recommend it to young adults
Jessica H.
09 October 2019
Super fun & super clever! Would recommend! Came with my partner for her birthday and she loved it, it was her first escape room!
We did this as a work Team build so booked as 2 smaller teams to add a bit of competition.
It was so much fun. Genuinely laughed a lot. Great to see my colleagues in a different light.
I think the puzzles were a good level of challenging and solvable with in the team dynamic. The distance covered in walking may be a bit of a stretch for some but is doable.
Great value for money and I would highly recommend it for any occasion.
Hope to do another at some point soon.
Enjoyable experience with friends, gets you out and exploring the park and the puzzles are a fun and at a good level.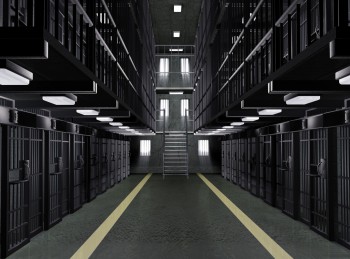 Outdoors Experience
The Break Out - Hyde Park
Worth the experience! First time doing an escape room and would definitely do it again! Escaped with a minute to spare!
Jermaine D.
01 October 2019
Great concept, but impossible to fully enjoy the game or remain immersed at all when you're trying to find items that are no longer part of the venue's collection.
Response from Breadcrumbs Game:
Thanks for the review Jermaine. We're aware that the Gloucester Candlestick is is on a short term loan from the exhibition. It should be back very soon. Hopefully you enjoyed the rest of the hunt and the history behind each object.
Browse activities
Map of activities in United Kingdom