Book now
Escape room
Red Alert
Pay on arrival, or pay online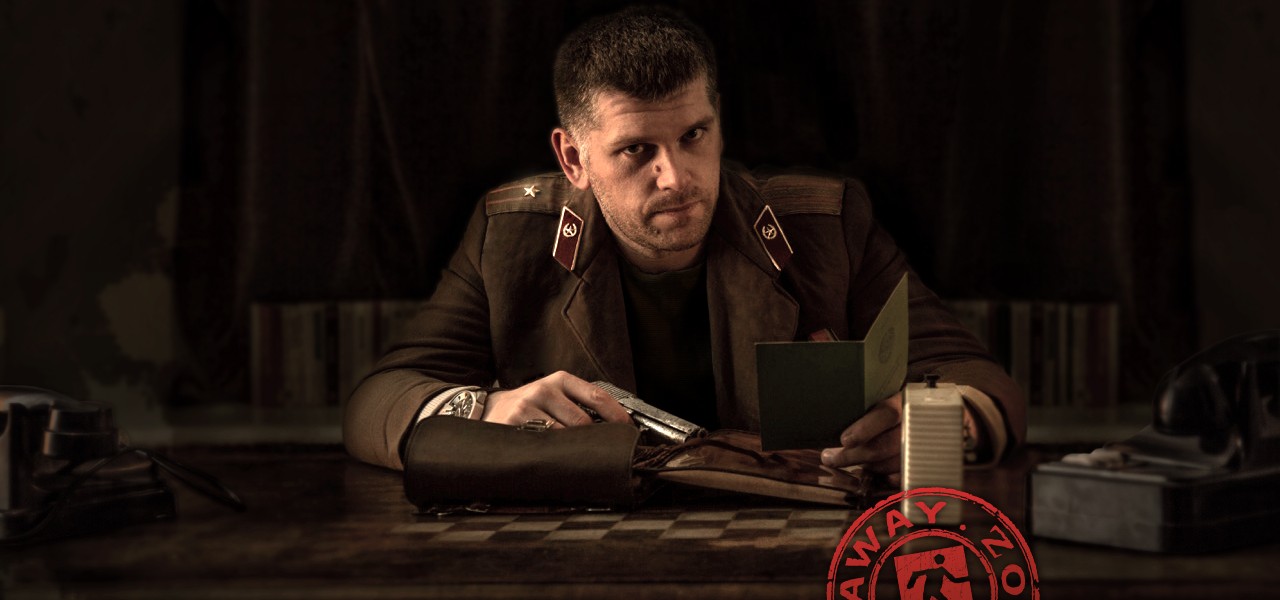 Your mission is to break into the secret underground headquarters and successfully escape room with the folder which contains classified information. You only have 61 minutes to exit room, before the Base Commander, a KGB officer, gets back to his Enroll for this dangerous mission so to receive the final instructions in your email…
Nearby Escape Rooms (27):
RECENT REVIEWS OF Red Alert ESCAPE ROOM
Valentina Skljarova Rating
Очень неожиданно круто. Я аполитична, и изначально приглашение на этот квест приняла скептично - Кубинский кризис, кАмон) Но, блин, так интерактивно, задания шикарные (логика и внимательность вам в помощь). Плюс я обожаю, когда квест не ограничивается одним помещением ; ) РекоменД!
---
Kertu Rating
????????Hea teenindus! Kassid ka lahedad.
---
Anne Rating
Замечательный квест
---
Marju Rating
Väga hästi tehtud tuba. Väga mitmekesine oma erinevate mõistatuste ja lahendusviisidega. Paar ägedat elementi oli kaa, mis pani meie naissoost mängijad lausa kilkama. Tasub minna.
---
Nikita Nikita Rating
So far the best quest in Tallinn I have visited. Really interesting quizzes!
---
Tatjana Rating
Было интересно, всё понравилось, задачки непростые, есть над чем поломать голову! И было здорово, что нам разрешили пройти квест до конца, несмотря на то, что наше время истекло. Повезло, что после нас никого не было. Спасибо! Придём ещё!
---
Dimitria Rating
Great fun. Chalanging escape. Both of us escaped in 55 min using only one clue.
---
Arthur Rating
This is my 20th rooms escape game. I would say this is one of the cleverest rooms escape game I have played. All puzzles are balanced, interesting puzzles, smart system of clues.
---
Aron Rating
Cool puzzles, challenging mission. Overall worthy experience.
---
Liisi Rating
Väga meeldiv kogemus! Hubane atmosfäär, super klienditeenindus, lahedad mõistatused, armsad kassid, "toredad" üllatused.
---
Anneli Rating
Nutikad mõistatused, kohati üpris raske ära tabada, ent see ongi asja mõte.
---
GAZ Rating
Tegime isadepaäevaks kingituse ja meile kõigile väga väga väga meeldis Red Alert. Me kõik tahame nüüd veel mängida. Aitäh suurepärase teeninduse eest!
---
Aleksei Rating
Квест увлекательный, задания интересные, но "сложность" некоторых задачек обусловлена тем, что их банально не видно. В комнатах (особенно в первой) очень тусклое освещение и нужную надпись можно обнаружить случайно спустя минут пять, хотя она была перед твоим носом на стене всё это время.
Очень хорошо, что в самом начале комнаты лежат запечатанные конверты с подсказками, так что определить в какой момент они потребуются группа может сама, без просовывания листочков под дверь.
---
Piret Talviste Rating
Ülipõnev! Algus läks meil kuidagi aeglaselt, kasutasime kõik vihjed korraga ära ja ikka ei saanud edasi. Aga üks hetk klikkis midagi ära ja hakkasid ideed päris hästi jooksma, ajataju kadus täitsa ära. Väga napilt ei jõudnud välja, kindlasti üks põnevamaid põgenemistubasid, kus käinud oleme.
---
Heiki Toom Rating
Päris hea oli ja korraldajad olid väga lahked , küll aga tehnoloogiat ei kasutatud nii palju , kui teistes kohtades.
---