Handmade Mysteries
---
| | |
| --- | --- |
| | 158 reviews |
| | Operating in London, Brighton |
Handmade Mysteries
TWISTED ESCAPE ROOMS IN LONDON & BRIGHTON Bring your team on an adventure of hilarious clue solving as you escape the world you know and take on live-action team games full of mystery, colourful characters and ludicrously twisted puzzles. Our immersive escape room experiences in London and Brighton provide a fun fuelled race against the clock with mind bending clues and contraptions, rigged for your pleasure!
Activities
Player reviews
Excellent fun, highly recommend!
Really good, did an early game and set the tone for the rest of the day really well!
Alexander K.
11 June 2018
This was a lot of fun. There were 6 of us and we did it with about 2 minutes to spare. The clues are tricky but using some common sense not too difficult. Recommended.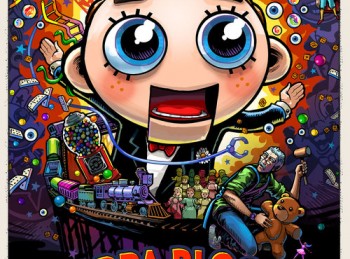 Poppa Plock's Wonky Works...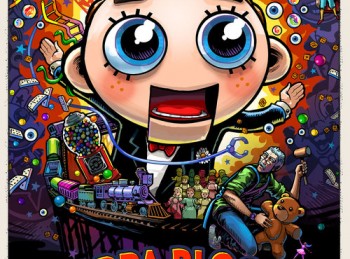 Poppa Plock's Wonky Works...
Enthusiastically thrilling and creatively boggling. This was pitched just write to test the grey cells, but not bamboozle into oblivion. We loved the attention to detail and the host maintained character throughout to add to the atmosphere. Not recommended for anyone with a hearing loss as a lot relies on sound and you work in the dark with small torches, but there's a fair bit to work out by rummaging around the room nonetheless. Thank you very much for the experience - a great way to wile away an hour with friends.
Possible spoilers here: The bit with the ultra violet light - we would have liked some hand prints or something indicating where the trap door was as otherwise we wouldn't have found that (it was duct taped so looked broken and we didn't want to push it - especially as duct tape didn't fit the decor so it really did seem a fix rather than a hinge!)
Even those that could hear said they struggled with hearing the voice at times - would be great to have the words projected onto the wall for everyone but also beneficial to those with busted ears. Just an idea.
Torches were running low on juice!
We really had a good time!!! We finished just on time!!! 58mins 55sec! Very intense! Thank you Gabriel!! You are a good fella. We will recommend
Great fun, would recommend to others
Really good fun. "Gabriel" (Jason) was fantastic, funny, Creepy in a good way, really great. Room was good too.
Gabriel and guernsey were fantastic hosts! We got so into the game which was great! Would definately go again!
Fun and challenging game. Worth every penny. We had a blast :)
So I've been to a few escape rooms before this visit so I had a rough idea of what to expect, however, Lady Chastity's was on a different level. From the start; the host, Gabriel was welcoming, funny and really added to the general atmosphere.
The room itself was well designed with pretty much everything an interact-able object, granted not everything is part of a puzzle but I've been to some rooms where the room was very restrictive in what you can touch. The puzzles were fun and challenging. It was nice to have some end goal to aim for as opposed to 'just escape'.
Will definitely visit their other room when I'm in London
Very good fun, great atmosphere, but uncomfortably hot in the room which spoilt the experience.
Absolutely loved this. Gabriel was a phenomenal guide and really helped our immersion of the experience. A great raconteur, with good humour and a fantastic sense of the surreal. I can not recommend this enough!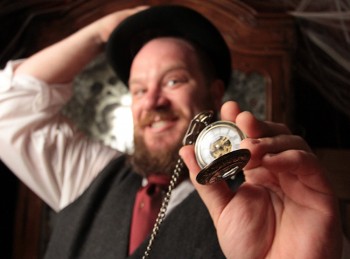 Lady Chastity's Reserve -...
Booked escape room for birthday absolutely loved it, didn't get out ! But good fun, group of 8 in both rooms same time worked great, what a fun pub, have already recommended to friends x