Handmade Mysteries
---
| | |
| --- | --- |
| | 158 reviews |
| | Operating in London, Brighton |
Handmade Mysteries
TWISTED ESCAPE ROOMS IN LONDON & BRIGHTON Bring your team on an adventure of hilarious clue solving as you escape the world you know and take on live-action team games full of mystery, colourful characters and ludicrously twisted puzzles. Our immersive escape room experiences in London and Brighton provide a fun fuelled race against the clock with mind bending clues and contraptions, rigged for your pleasure!
Activities
Player reviews
Hina P.
05 September 2018
It was a fun evening and the challenge was well definitely a challenge.
Sarah L.
03 September 2018
It has been an amazing time! Liam has been so lovely and into the character make us feel so "scared" in a good way! Will definitely recommend to everyone!!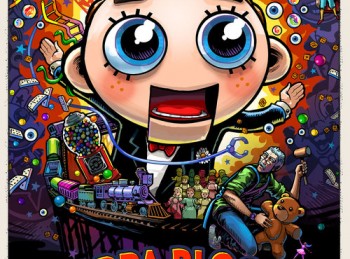 Poppa Plock's Wonky Works...
Abbie S.
02 September 2018
Gabrielle was a great host and got us in the atmosphere instantly. We were a mix of ages and all had a blast, would definitely return!
Alexandra T.
02 September 2018
Sarah H.
01 September 2018
Had a great time. An escape room with a difference
Jordan M.
01 September 2018
Absolutely brilliant! So much fun and worth the money. Gemma who was our actor was fantastic, kept us immersed the whole time and was lovely!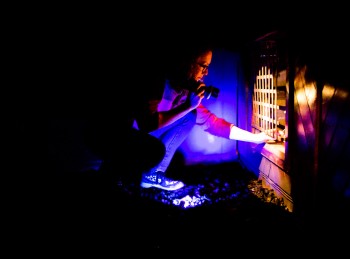 Lady Chastity's Reserve -...
Coherent environment and use of props. Varied and interesting challenges. Great host who stayed in character and nudged us novices along when necessary. All round interesting and challenging experience and good value for money.
We had an amazing time at the escape room for my friend's hen party! Gabriel was an absolute star and made the experience extra special, brilliant acting skills. She was able to taylor the game to our group with little personal touches and had us laughing and screaming during the game! Felt really realistic! Really good escape room, well thought out and great story told very well by Gabriel.
Louise
Great immersion, with impressive set pieces and Ms Gabriel doing a great job at keeping the fun while running the game.
On the negative side, I can mention an overuse of padlocks, puzzles that don't always make sense or feel integrated in the room's settings, and having to rely too much on Ms Gabriel to interpret Lady Chastity's sayings (either because the volume was too low or because she was too cryptic).
Still, good fun was had by all.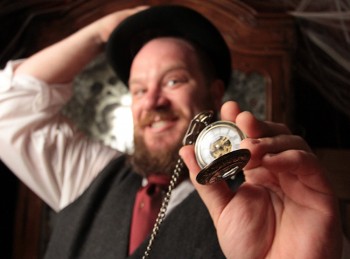 Lady Chastity's Reserve -...
Was great fun! Hostess was excellent.
Disappointed with the experience.. it was expensive for what we got. We only got half way through which probably didn't help and it was all a bit of an anti climax. The host popped in a couple of times to move us along but didn't really contribute much. I wouldn't advise a large group as we did.. maybe two or maximum of three participants.
My first escape room and a bit of a baptism of fire. The darkness added a real sense of both tension and difficulty; you try opening a fiddly combination lock with a torch held in your mouth ! Great fun, excellent host, she (over)acted her part brilliantly and is a little wasted on an audience of just the two of us. The clues and puzzles were gratifyingly difficult and the level of help from the lovely Gabriel was perfect, as evidenced by our time of 59 minutes and 54 seconds (Talk about cutting it fine) of the 1 hour time. All-in-all I would highly recommend this experience, although not for the faint of heart.
Team Panic loved this escape room, especially our game host Gabriel who was fantastic and really made it an immersive experience from the get go. The puzzles were different and it was all very exciting! It really got our brains going as the puzzles weren't overly obvious and it was an all round great experience. The only slightly negative part of feedback that I can give is that it wasn't obvious from outside that the escape room was inside the pub. Other than that we loved it and Gabriel did an amazing job!
Had great fun trying to solve the puzzle - sadly, we didn't, but we shall be back again to give it another go!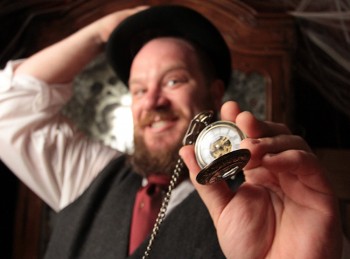 Lady Chastity's Reserve -...
Gabriele was a great hostess, and the clues and challenges were very cleverly constructed. A great hour's entertainment.