Handmade Mysteries
---
| | |
| --- | --- |
| | 158 reviews |
| | Operating in London, Brighton |
Handmade Mysteries
TWISTED ESCAPE ROOMS IN LONDON & BRIGHTON Bring your team on an adventure of hilarious clue solving as you escape the world you know and take on live-action team games full of mystery, colourful characters and ludicrously twisted puzzles. Our immersive escape room experiences in London and Brighton provide a fun fuelled race against the clock with mind bending clues and contraptions, rigged for your pleasure!
Activities
Player reviews
Brooke G.
29 September 2018
Good fun & v different to other escape room experiences. We were pretty rubbish though & didn't get v far! I'd like to come again & crack the mystery..
Jenna B.
29 September 2018
Lots to fun, challenging puzzles!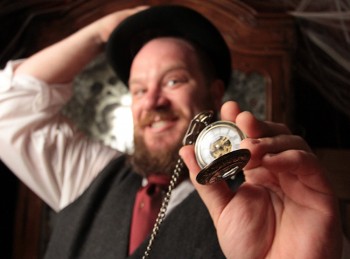 Lady Chastity's Reserve -...
Brilliant time! Our first escape room and the whole experience was great atmospheric fun which exceeded all expectations. Our host Gabriel created a sense of mystery and charm. The room provided challenge however we completed our task just within the hour.
Really fun night full of interesting puzzles and lots of screams! Gabriel is great !
Adam T.
27 September 2018
Great experience, I'd never done an escape room in the dark before so that added to the difficulty. Creative use of space and lots of clues that can be easily missed.
Susannah
27 September 2018
Great, would highly recommend. It could have been better if we had been taken up earlier to the room before the hour escape began. As it took a while to get our coats hung up and hear the backstory which ate into our searching hour.
Oliver C.
26 September 2018
A great set-up. We didn't finish the challenge but had a great time nonetheless! Our host (Sam) was in character throughout and we really enjoyed her interventions. The back-story and set-up cannot be faulted. Some let downs with the tech that delayed us, but I don't want to review how/what on here. Throughly recommended, and we will be back!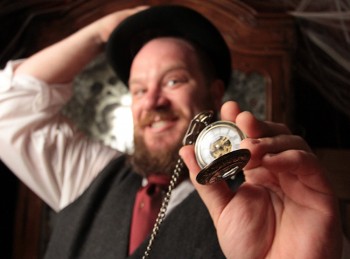 Lady Chastity's Reserve -...
Gerald P.
26 September 2018
A great experience and such fun. From meeting our just Gabriel right through our time we had a brilliant time. The way the game is constructed is genius. We did not manage to get the prize so we are going back!!! For an hours fun this is great before, midway through or after a night out.
Sarah B.
24 September 2018
Fantastically frightful fun! Really enjoyed it- many thanks to Gabriel for trying to help us, alas we were beyond it! Highly recommended, having played (and won) a few other rooms this was the most fun!
Jonathan S.
24 September 2018
Very good fun and great puzzles! Host was really good too and stayed in character well. One minor critisicm was that it got a bit tedious being in the dark the whole time.
Annwen R.
24 September 2018
Amazing! What a fun way to spend the evening. We did this as a couple, an hour goes really fast and we would probably have gotten further if there were 4 of us. Will definitely do again.
Rhian C.
23 September 2018
This room was so much fun. The host was in character from the start, the theme was excellently realised (and quite creepy) and even though we didn't win we still enjoyed ourselves immensely.
Cherrelle L.
21 September 2018
Would definitely recommend this escape room! All the girls had a great time!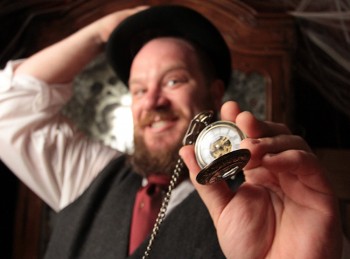 Lady Chastity's Reserve -...
Cherrelle L.
21 September 2018
This was so much fun! If only we had more time! Will definitely be coming back!
March C.
19 September 2018
Wonderfully immersive! Like nothing else ... Although be prepared for a battering to the intellectual ego!