Handmade Mysteries
---
| | |
| --- | --- |
| | 158 reviews |
| | Operating in London, Brighton |
Handmade Mysteries
TWISTED ESCAPE ROOMS IN LONDON & BRIGHTON Bring your team on an adventure of hilarious clue solving as you escape the world you know and take on live-action team games full of mystery, colourful characters and ludicrously twisted puzzles. Our immersive escape room experiences in London and Brighton provide a fun fuelled race against the clock with mind bending clues and contraptions, rigged for your pleasure!
Activities
Player reviews
great day out with friends, something a bit different but amazing fun!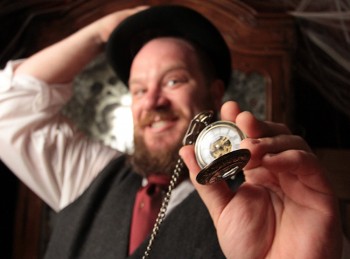 Lady Chastity's Reserve -...
Stuart R.
16 September 2018
Very good. Extra point, thanks!
Hywel C.
16 September 2018
Bradley P.
15 September 2018
I don't really know how to put into words just how much we loved this room! Gabriel was the perfect host, protecting us from the spirits and guiding us along our adventure. We didn't finish the room, and I'm still happy with the process.
Hannah V.
15 September 2018
Wonderfully deranged. We appreciated the plot setup and the clever twist near the end!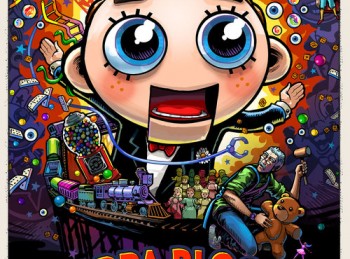 Poppa Plock's Wonky Works...
Julienne P.
13 September 2018
Awesome! Very entertaining and original. love the theme
Chyna W.
12 September 2018
We had a fab time in Lady Chastity's Escape Room. Gabriel was a great host and it was an experience to be remembered!
Allegra C.
11 September 2018
We had a really great time! It was very challenging and we only just made it with 46 seconds to spare. The hosts were great fun and the room was very atmospheric. Absolutely loved it.
Merrick R.
10 September 2018
Fun exciting and worth every penny. Our host made the experience even better. Would definitely recommend
Megan B.
10 September 2018
An amazingly unique experience, would highly recommend.
Rhea M.
09 September 2018
Great escape room & the host is brilliant, would definitely recommend!
Matthew G.
08 September 2018
A brilliant experience and the best escape room I have done. Our host was fantastic and superbly in character. Great puzzles and a great story. Would highly recommend this!
Greg H.
07 September 2018
Excellent puzzle design that achieves the right balance between keeping you moving forward and giving you a challenge.
Incredible use and implementation of the theme to create an amazing, compelling a fun event.
Will most definitely be booking their other game in future!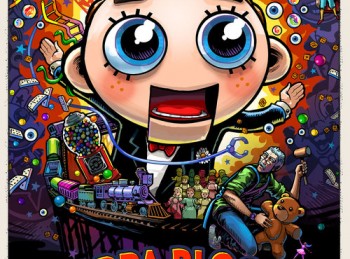 Poppa Plock's Wonky Works...
Emma H.
06 September 2018
Really great night- highly recommmend this escape room, and the pub!
Freddie S.
06 September 2018
Terrific fun! Izzy/Gabriel was superb Highly recommend for an hour of fun and a well deserved drink in the bar after